For at least the last year, I have wanted to try my hand at screenprinting. I haven't had time to take a class and there's no way I'm going to try it in a completely carpeted rental, even if
this kit
at Urban Outfitters has been teasing me with its all-your-supplies-together-ness. There are a million tutorials available that tell you how to screeprint, but I've always found them incredibly confusing, even the ones that claim to be simple, except for
this one from Lil Blue Boo
. The materials are simple enough that I can get them at any craft store, and the method doesn't require anything too complicated or expensive. Guess what I'll be doing this summer?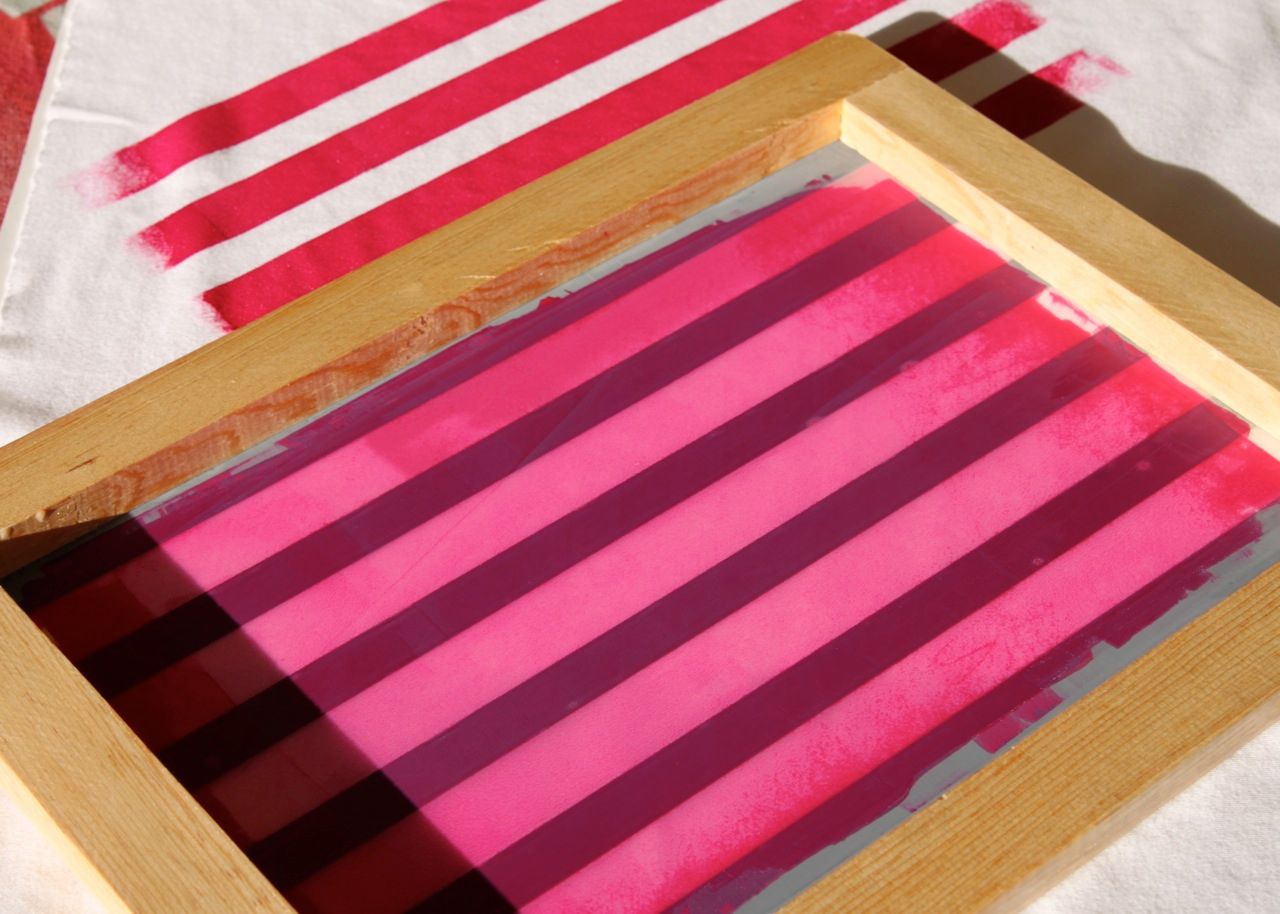 Lil Blue Boo is the internet home of
Ashley
, maker extraordinaire. She paints, sews, prints, operates a clothing and pattern store through her website, and still has time enough to post clear and helpful tutorials. Right now, she's doing a series of posts called "
What would YOU make?
" that features a bunch of different bloggers. She sent a bundle of
the same fabric print
to each of them--a darkish floral number--and asked them to create their own pieces from it. All the different creations from the same fabric are so interesting, because they are so similar and yet each one is completely unique to its maker. I really like the premise of the project. It'd be fun to do with all sorts of materials--maybe a packet of different papers, or a notebook and a pen, or some other limited number of raw materials.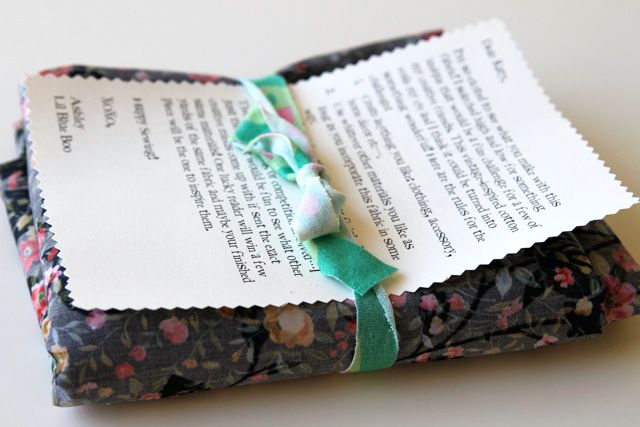 If you have some time, take a look at her
other tutorials
, and maybe you'll find one you'd like to try, too.
Have a lovely day!